"Persia" is now in your smartphone
Working days of recruiters as well as some weekends are full of important meetings, which are not rare to occur outside of the office. What would you do when you urgently need to find information in the system, but the computer is not at hand?
We have great news for you — you can now easily work in "Persia" from any mobile device! All you need is to connect your gadget to the Internet, then open a browser and log in to www.persiahr.com.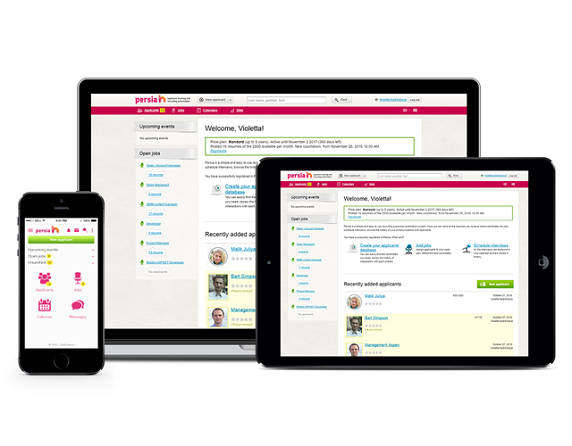 Set the "Persia" bookmark on the desktop of your mobile device. This process usually takes no more than 5 seconds and in the future it will give you the opportunity for quick access to your account. It is simple:
open www.persiahr.com on your device;
go to "Settings" section;
select "Add to Home Screen";
La Voie! You now have a shortcut for "Persia" on the desktop of your mobile device.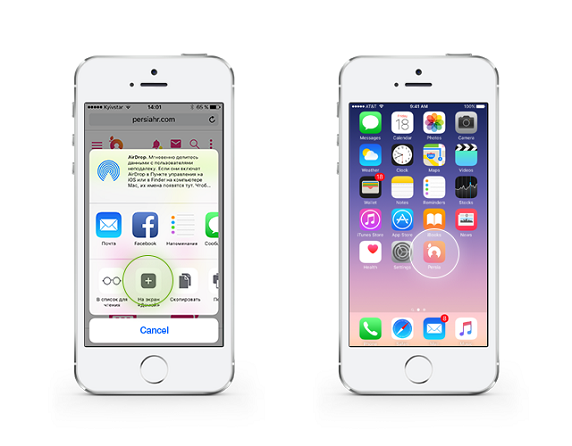 5 reasons to use the mobile version of "Persia":
You can avoid awkward situations. For example, you can always check on the candidate's name during the interview or see any other important information related to him.
You can quickly respond to resume and contact the candidate before the competitors do.
You can always access your calendar and remember about the upcoming interviews.
If you forget to contact the applicant, you can always send him a letter from "Persia", and it will be saved in your interaction history with the candidate.
You will be able to be keep in touch with the customer and to respond promptly to his requests on weekends or while you are outside the office.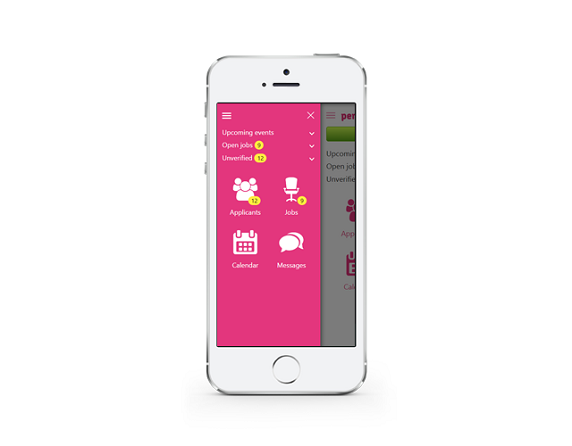 This is only a small part of the tasks which you can easily handle, because the mobile version of "Persia" allows you to:
view notifications;
check incoming CV;
view candidates' contact information and resumes;
to search the database for suitable candidates;
to correspond with candidates;
view the calendar of interviews;
appoint the interview;
view the history of interaction with the candidate;
view job;
see job vacancies, see resumes and jobs vacancies added by other recruiters.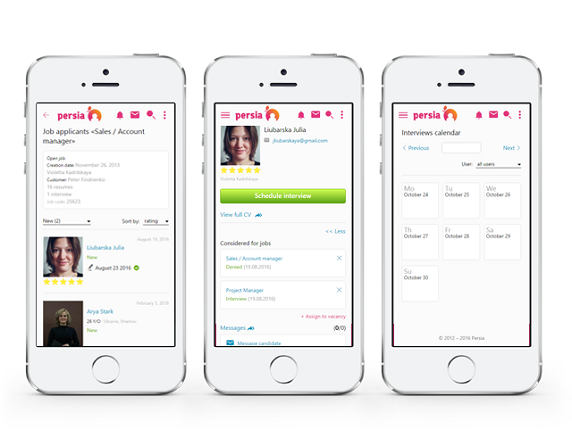 And if you will need to use other features of the system from your mobile device — you can always change the mobile version to the regular one. That's easy: you just go to your account settings and click the "Full version" link.
Owing to the mobile version of "Persia" system all the necessary information is always at your fingertips!
We wish you productive work and inspirational rest!