Save time on working with job sites using the new reports in PersiaHR!
PersiaHR helps to save not only time but money! Now you can track job sites effectiveness in Statistics section.
Analyzing resume sources will allow you to:
• optimize the company's budget for work with job sites;
• do not waste time on resources that do not work;
• focus on finding those candidates who fit your jobs.
We remind that our users can see the source from which the resume was added to a common database. By default, the system displays frequently used resources for candidate search. You can add your own sources to them.
How to add your resume source?
In Account settings you have Resume sources section where frequently used resources that are used to search for candidates. Here you can also add your sources, for this use the button «Add» and enter the name of the source.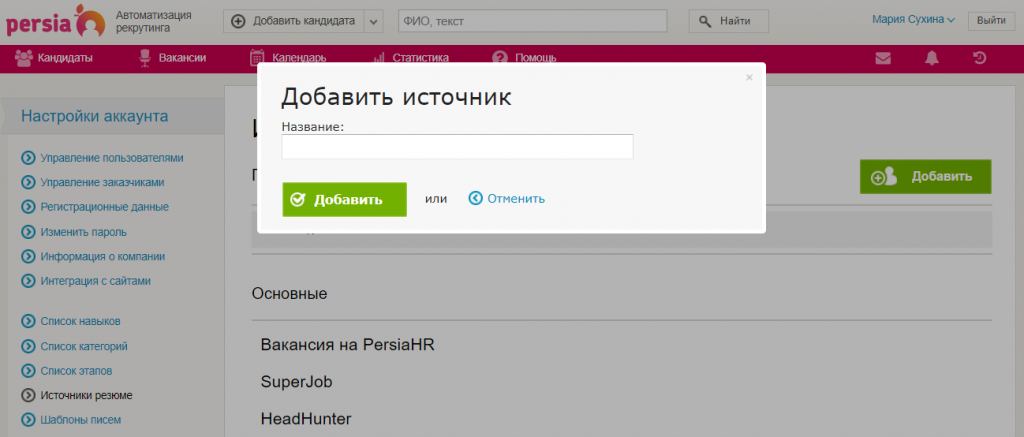 How to specify resume source in applicant's card?
In applicant's card go to «Edit» mode and select needed item from the list in Source field. We recommend you to specify the source in each card, this will help you to identify the most effective sources of the resume.


In addition, you can filter out resume by source. To do this, use the advanced search, select option «Source» and in the drop-down list, select the resource you are interested in. Then click «Find» and the system will filter out all resumes gathered from this source.
How to track the effectiveness of resume sources?
To find out which sources bring the maximum profit, go to Stats section and in «Resume sources» block you will see all the information. Here you can see from which resources the biggest ammount of resumes were downloaded and also to track «quality» — how many candidates were interviewed and received an offer.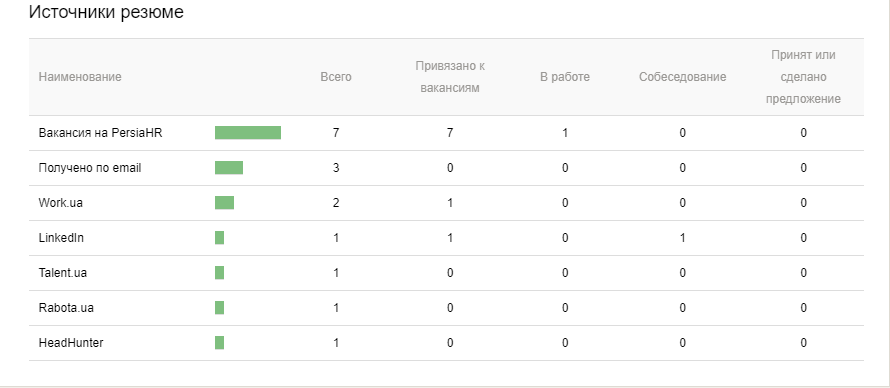 And if you have ideas for improving PersiaHR we will be glad to hear them! Contact our manager in any convenient way:
clients@PersiaHR.com
+38 044 384 20 05
Skype: persiahr