We invite you to join the HR&Recruitment in IT Summit'21 by Geekle
Format: Online
Dates: September 22-23, 2021
Meet our 36+ speakers from Samsung, Rakuten, Airbnb, Hewlett-Packard, DXC Technology, Everis (by NTT Data), NEC, Medidata, and many more!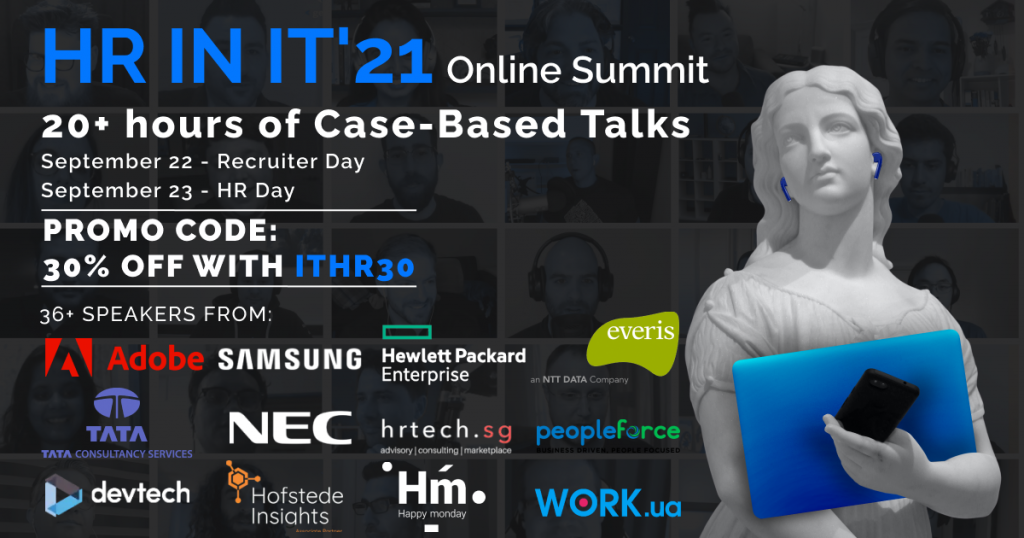 https://geekle.us/hr?utm_source=communities
We'll have 2 days of IT HR & Recruitment Case-Based Talks about:
Art of Onboarding and Offboarding
HR in Start-ups
Digital Transformation Сases
Remote HR Success Stories
Professional Development 2021
Talent Acquisition and Retention
Employer Branding Challenges
Register for the event with the promo code — ITHR30, and get 30% off from the tickets.
Get your FREE access to 1 block in each day!
https://geekle.us/hr?utm_source=communities
Don't miss your chance to learn from the leading experts!
You will find more events here: https://geekle.us/