International HR & Recruiting Summit — LifeStyle 5.0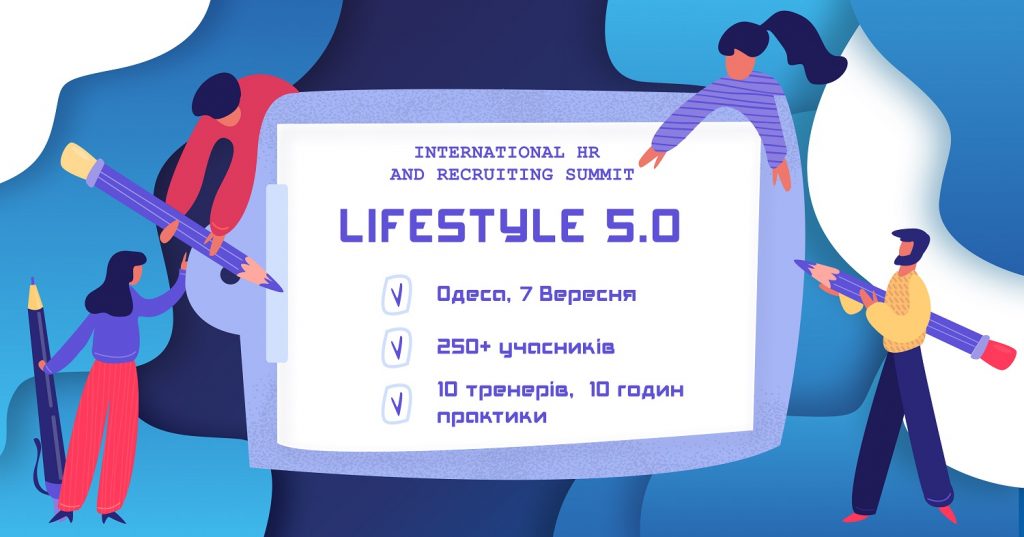 September 7th  in Odessa will be held International HR/Recruiting Summit LifeStyle 5.0 Odessa — the most practical conference in Ukraine HR/Recruiting which brings together HR managers and recruiters of all branches of Ukraine and abroad.
Today you're a modern hero. You spend more than 160 hours monthly to make your company successful! You're a professional, giving away your life for the good of the people! 
Do you want to stay in tune with modern practices? Do you want your work to be appreciated? Are you longing for some seaside time? You've got to challenge yourself to become better than you were yesterday. People don't care who you were, they need results every day!
If you stop and give up, or worse, if you think that you know everything and you are irreplaceable – there's gonna come a day when a new proactive and strong generation will lay their hands on your job!
Waiting for you:
10 TOP Ukrainian and foreign HR/R coaches
10 Trainings for 1.5 hours each!
Lottery of Cups and Medals + gifts from partners!
Aftepathy with Coaches
Sick and tired of office work? Dreaming of new emotions and fun challenges? Odessa, September 7th! You deserve some rest and some time for professional growth.
The Event: http://bit.ly/2X5JPmi
Tickets: https://hrlifestyle.org/
Free tickets: http://bit.ly/31VYy6U + http://bit.ly/2RAbGKl 
Telegram Channel: https://t.me/ithrlifestyle