HR Conference 3in1: People, Culture, Future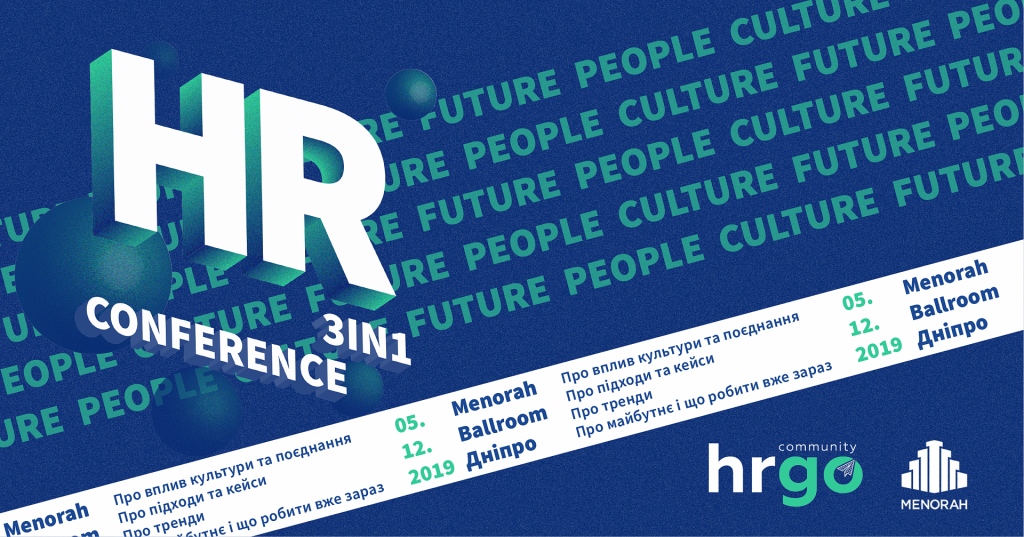 Dear friends!
Our partners HR-Go! Community has prepared another WOW event!
This time it is big HR Conference 3in1: People, Culture, Future
They invited unreal HR representatives from all over Ukraine
Covered most business areas (retail, IT, product, development, creative segment, marketing and advertising)
Gathered national and international companies
They simply prepare a WOW-discussion with leaders of urban communities who influence region development (СУП, Культура З'їла, IT cluster, etc.).
HR Conference 3in1 will be interesting for:
Team leaders
Directors of departments
CEOs and owners
HR of all kinds and levels (from beginner to HRD)
So, let's meet on December 5th in a huge hall in the heart of your favorite city with the whole large community of talent management professionals.
Partners have special PARTNER tickets at a discount, we will share a link with you. When registering, type «Persiahr» in the «Name of partner company» field.
All event details: http://hrgo.project-generation.com.