How to Create the Dream Team and Increase Productivity? Find Out on December 9 at W2 Conference Kyiv
On December 9, Smile-Expo will organize the first w2 conference Kyiv dedicated to improvement of the corporate wellbeing and preserving health on the workplace.
At the event, experts will review the key principles of workplace wellness and explain how to build a system that cares for the employees, helps to increase business efficiency and improves income. They will share personal experience of creating successful teams and present unique practices for boosting the productivity and creative potential in the team.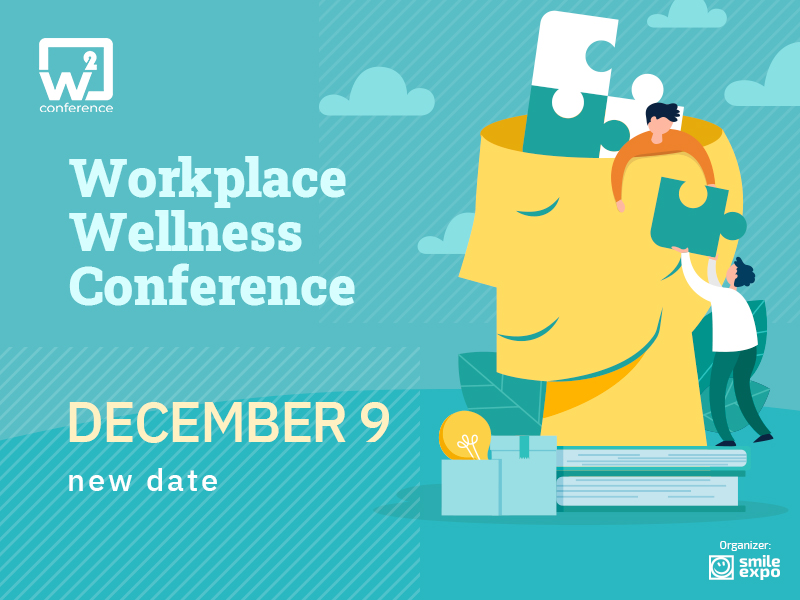 About the speakers and their presentations
The conference will feature experts of HR, internal communications, psychology, as well as coaches, company executives and many more.
Meet first five speakers:
Alina Bazhenova – strategic marketer, author of FUTURE trendbook.
Anton Novakovskyi – People Advisory Services manager at EY Ukraine.
Yuliya Holovko – People Advisory Services manager in the Ukrainian branch of EY.
Dmytro Suslov – Director at the Ukrainian Bitrix24.
Yanina Volovyk – internal communications specialist at Genesis.
Experts will tell about the importance of corporate culture for business, the influence of financial wellbeing on the productivity and peculiarities of integrating Total Rewards tools in Ukraine. They will provide their recommendations for establishment of internal communications system in the organization and explain how to create a dream team and keep employees of various generations at the workplace.
Full list of speakers and topics of their presentations are available on the website – w2 conference Kyiv.
Organizer and venue
The conference will be organized by Smile-Expo – an international company organizing specialized events dedicated to innovations.
W2 conference Kyiv will take place on December 9 at Pochayna Event Hall in Kyiv, 3rd floor of Gorodok Trade Center at the address: 23 Stepan Bandera ave.
Join the event! Tickets are already on sale.
Use the promo code "friends" to get a 20% discount on a ticket of the "Business" category.
Program and registration: kyiv.w2conf.events.