Introducing a new PersiaHR!
Dear friends!
Today, we are rolling out our new design – a new and better PersiaHR.
Our goal has always been to make recruiters' work more efficient, and the new design is another step towards that goal. We updated the system to be clearer, easier to use and faster. And it looks good, too!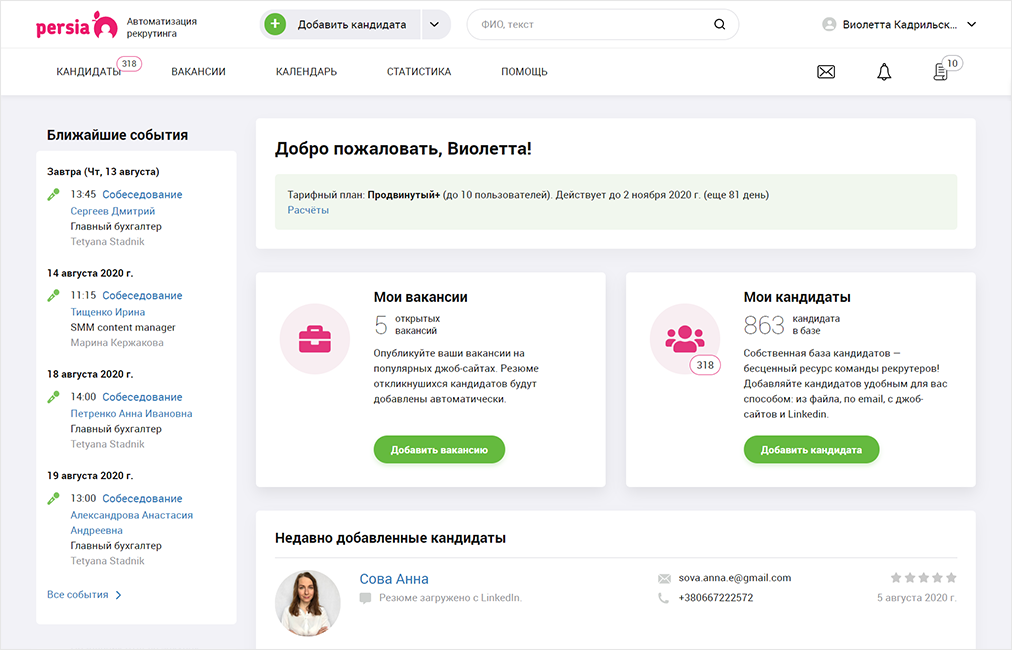 Among other things, we significantly improved the mobile experience. Now, you can access the fully functional system from any devices — desktop or laptop computer, tablet or smartphone. You can work from home, office, or on the go. You can communicate faster and be even closer to your candidates than ever before.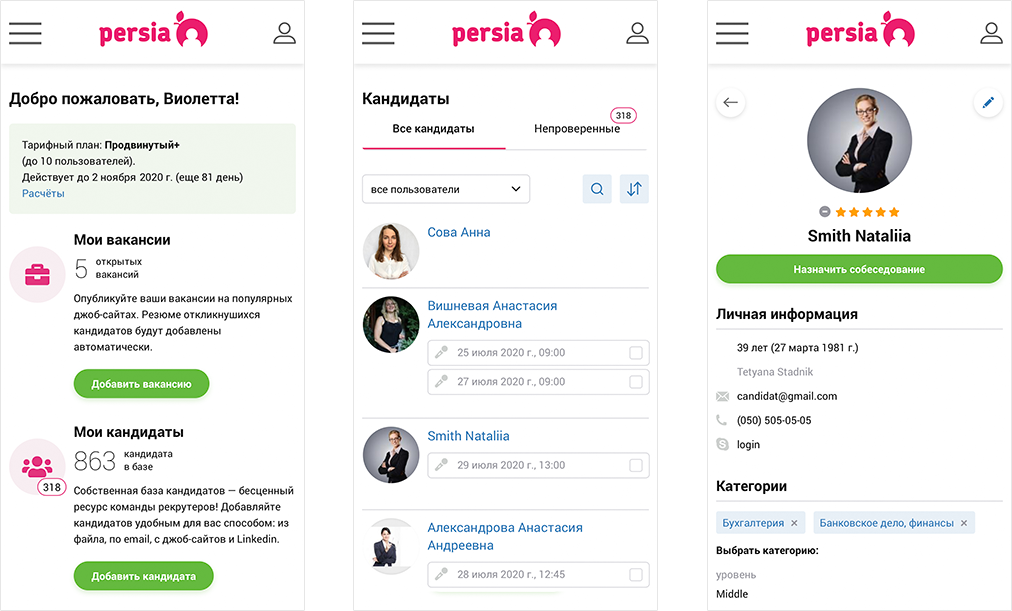 We tried to preserve the familiar locations of the main interface elements to make your transition to the new design easier. We've also added many small improvements to make your work even more comfortable. We also significantly upgraded the technical side of the system, which will enable us to develop new features and updates faster than before — also for your benefit.
Do you like the new design? Tell us what you think! We want to hear from you so that we can improve the system even further.
If you have not registered in the system yet, sign up now — this is the best time to make your work easier and more productive!
Taking care of your time,
PersiaHR team
clients@PersiaHR.com
+38 044 384 20 05
Skype: persiahr